GREAT SERVICE, EXPERTISE, PRICE, DEPENDABLE COMPANY! HAD NEW WELL WATER PUMP AND LINES INSTALLED! HIGHLY RECOMMEND AM IRRIGATION! THANK YOU
The technicians were super friendly, humble, very fast, knowledgeable and very honest. No scams, no rip offs, no overpaying, and no unnecessary repairs with this company. They are very trust worthy and very accommodating. Do not hesitate to hire them.
Integrity, Trust and Care
AM Irrigation exists to provide the best in sprinklers, water pumps, drainage, landscape lighting and water feature maintenance in Southwest Florida. We service both residential and commercial properties. Every customer experience is handled with integrity. While building trust with the community and performing all projects with care. So, whether you need a sprinkler repair, french drain installation, submersible well pump, or solar path lights, we would be honored to serve you.

Licensed and insured.
Florida State License SCC131152491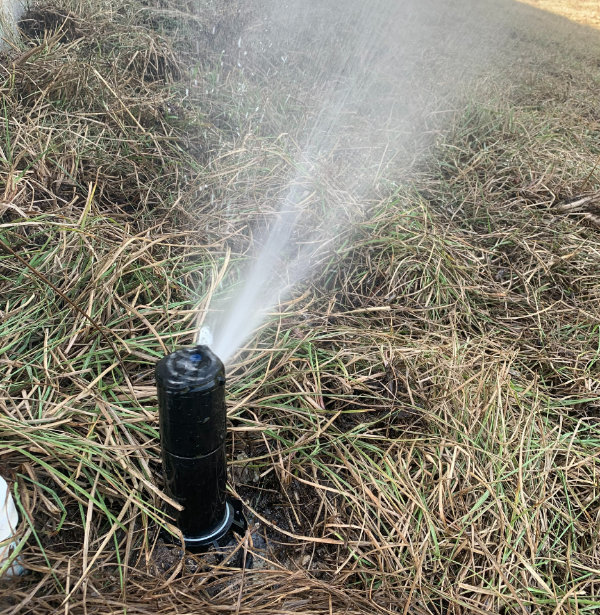 Need quick sprinkler repair in Ft. Myers? Or maybe you are looking for smart watering solutions? From maintenance to a new sprinkler system, we have you covered!
Need submersible well pump repair in Ft. Myers and surrounding areas?  We are here to help you with your well pump installation needs! With water pumps being a vital component of any property. Fast water pump repair is our specialty.
Is your pool or water system overflowing onto your lawn? Or just the Florida rain creating puddles on your property? We can maintain or repair your current drainage system. Or provide a new french drain installation.
Do you have any questions or you need an estimate? Don't hesitate to call us or send us a message. 
We are happy to help you with:
AM Irrigation is your premiere irrigation company in Southwest Florida. Our standards for work quality, customer satisfaction, and community education are what separates us from the competition. We operate under the guidance of our three core values: Integrity, Trust, and Care. We are dedicated to upholding the highest integrity, as we serve our community, Our team is trained using detailed processes to perform efficiently. We provide detailed reports including photos to help build trust with our customers. Care is in all the details. With over 27 years of experience collectively, our team knows that most maintenance issues occur due to improper installation practices. Our staff focuses on the minor details to preserve the integrity of your installation for many years of reliable service. We seek to establish relationships with our customers, making a positive impact in the community. And leveraging these relationships to educate the next generation of trades workers to drive success and build a better tomorrow. We offer no-cost educational workshops and demonstrations for schools, churches, and other organizations in SWFL. Let us work together to help Southwest Florida be a beacon of innovation.

AM Irrigation has been serving SWFL since 2016. We began as a water treatment system installation company and have since grown into our niche as a full service irrigation company. Our President and Founder, Alfredo Morris, has been in the construction industry for over 15 years. He has gained knowledge and experience from a wide range of job responsibilities and training programs. He has a strong background in commercial and residential construction as well as facility management. These experiences have helped him create the systems employed at AM Irrigation, to provide the reliability the customer deserves and seeks. We are proud to be celebrating our 5th year anniversary in 2021. From all of us at AM Irrigation, we are filled with gratitude and thanksgiving for your faithful trust in us. We hope to continue serving you with integrity, trust and care.

Mark Wayne
"Alfredo is both very knowledgeable about water treatment and skilled in the art of customer service. I knew immediately after speaking to him one time that he was a business man of impeccable character.
If you are unhappy with your water for any reason at all. I recommend Am Water Treatment."
The team at AM Irrigation is dedicated to lifelong learning. Employee training and customer feedback are essential to help us serve you better.
Thank you to our loyal patrons. We appreciate you more than words can say!
Extremely professional!! Returned phone calls! Showed up on time! Made sure I got what I needed, and didn't try to sell me something I didn't need! Appreciate the honesty and integrity!!
very knowledgeable and great disposition extremely professional, and trustworthy very happy with service
For all your water quality needs and concerns, residential, commercial, lawn sprinkler, water treatment, this company is an expert and will deliver honest, efficient and affordable solutions.
I had the pleasure of working with Alfredo and I would recommend him to anyone and everyone. He is honest, sincere and most important… True to his word. He went above and beyond for me and I could not have asked for anything more.
Alfredo and his crew were wonderful! They replaced our irrigation system and designed a drainage system to stop the rains from flooding our lanai. Alfredo worked side by side with my landscaper to ensure everything was completed on time and perfectly aligned to maximize the health of my new sod and landscaping. Additionally, he offered us an amazing landscape lighting package that is being installed this upcoming week at a great price! I highly recommend him and am thrilled with my system and nice dry lanai now! Thank you so much!
The guy that came out was very professional very polite the owner is top notch and this is the reason this business will prosper because customer satisfaction is number one and they treated me with the upmost respect, and did not try to rip me off gave me a great price just treated me like a king I know it's just so rare for companies to do that because everybody is about the almighty dollar which they are in business to make money but not at my At my expense and that is why they are a great company.
Interested in a new installation? Schedule a free consultation/demo.