For the best lawn on the block!
We help property owners with dull-dry lawns. Through fast and guaranteed Sprinkler, Lighting and Pump service.
Dominic Gemelli
2023-01-14
AM Irrigation and their staff are highly efficient and professional. Use them for all my irrigation needs.
Extremely pleasant and professional. I highly recommend AM irrigation to your favorable consideration.
All went well. Very therow
Good work .
michele gonzalez
2022-11-13
I would recommend this company to my family and friends. They are very professional when it comes to irrigation system repair and maintenance. Thank you for helping me with my irrigation.
Again everything went well. Using them again!
NORBERTO IS OUR HERO ! AFTER HURRICANE IAN HE IMMEDUATELY CAME OUT TO OUR DESTROYED HOME AND REPAIRED ARE IRRIGATION SYSTEM AND TANK TO PROVIDE AT LEAST ONE SOURCE OF WATER. THANK YOU SO MUCH NORBERTO RISKING YOUR OWN SAFETY. SINCERELY, SUE RHOADS
Justyne Powell
2022-10-17
It was a wonderful experience. Norberto was very informative and had a few ideas on how to fix the problem so it doesn't happen again. Communication was amazing, will definitely use them again!!
Integrity, Trust and Care
AM Irrigation exists to help property owners with dull-dry lawns. Through fast and guaranteed: Sprinkler, Lighting, and Pump service. For the best lawn on the block! Every customer experience is handled with integrity. While building trust with the community and performing all projects with care. If you are looking for an irrigation company in Fort Myers and the surrounding, look no further.
Sprinklers
Need quick sprinkler repair in Fort Myers Fl? Irrigation violation in the City of Cape Coral? From maintenance, repairs, or a new sprinkler system we have you covered!
Well Pumps
We are your well pump repair company. Well pump installation, is fast and guaranteed! With water pumps being a vital component of any property, we get your irrigation pump back online fast!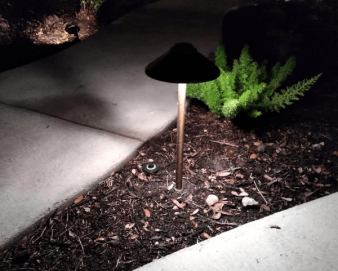 Landscape Lighting
We provide landscape lighting services in Charlotte, Lee, Hendry, and Collier counties. Did you know that pathway lighting can provide safety and security to your home? Low voltage lighting can also enhance the beauty of your Naples property. Let us light you with excitement!
Drainage
Is your pool overflowing onto your lawn? Or is it just the Florida rain creating puddles on your property? Drainage installation and repair are our specialties!
Water Feature Service
Attention property managers, Cams, and HOA board members, we can maintain those beautiful water features on your properties. We have years of experience in fountain pump repair and maintenance. Water feature maintenance is a science, we have the right chemistry.
Do you have any questions or you need an estimate? Don't hesitate to call us or send us a message.
We are happy to help you with:
A lush green lawn. Children enjoying playtime in the backyard. Your furry loved ones rolling on the grass. Beautiful, majestic trees are lit perfectly to show off their splendor. Dry and safe walkways and driveways. Water features that inspire. These are the things we do at AM Irrigation. Having a beautiful property takes many moving parts behind the scenes. Let us come alongside you and help you have that showpiece landscape.
Sprinkler repair and installation are vital to any property in Southwest Florida. We service irrigation systems for both commercial and residential properties. Why won't my sprinklers shut off? Or why is my well pump not working? These are some of the common irrigation problems we solve day to day. Well repair in Fort Myers is a specialized skill, our team has those skills to get the job done. Our well pump service is always ready to get your irrigation pump back online, fast! Florida's rainy season brings a unique set of concerns for your landscape. A french drain installation can keep those puddles under control, expanding your outdoor living space. Add security with landscape lighting. Accent your property with low-voltage LEDs. With many varieties to choose from, even color-changing lights that are controlled with your smartphone. Don't forget your water features. Water feature maintenance is crucial to keeping your property looking its best. Turn your water features from green to glorious! Our fast and guaranteed service is designed to make your life easy. For well pump repair service, sprinkler installation, landscape lighting, drainage, or water features remember AM Irrigation – A Lawn to Be Proud Of!
The team at AM Irrigation is dedicated to lifelong learning. Employee training and customer feedback are essential to help us serve you better.